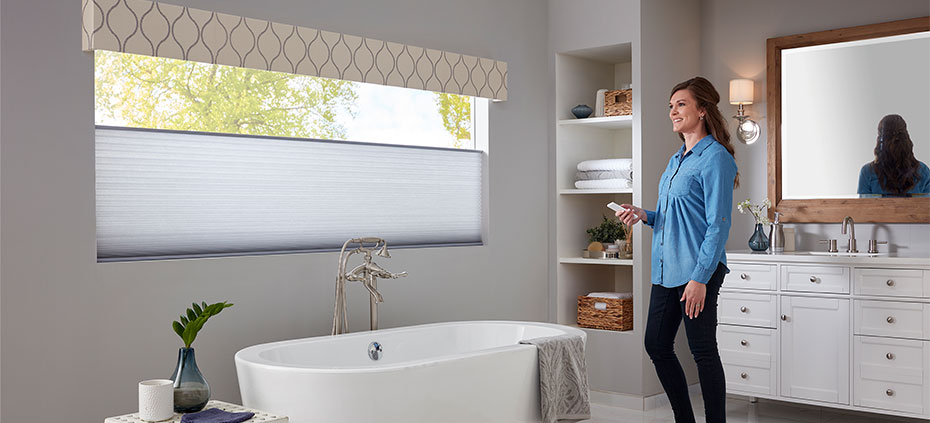 4 Reasons to Invest in Motorized Shades

Motorized shades are a smart home feature that can give your windows fashionable coverings with Jetsons technology. While convenience adds a significant advantage, consider also the safety and practicality of adjusting your home's lighting while on a plane or in another time zone.

There is no question one of the most admirable qualities of motorized shades is the convenience you can enjoy. Motorized shades are highly beneficial to people with decreased mobility or who have their hands full of family pets, children or chores.
Remote access allows for the ease of rolling the shades up and down without having to leave your game of Sorry! and can be controlled by the touch of a button. To keep your home energy efficient, the motors are powered by a battery pack with a magnetic charger, so you'll never have to climb on a chair to change.
More and more window treatments have taken cords out of the equation, and that applies to motorized shades as well. Cords pose a strangulation risk to children and pets, and aren't the most attractive sight either. Removing them from motorized shades offers a sleeker look. Motorized shades can also be used for room darkening, which are great for nurseries and children's rooms.
Does your home have a two-story great room? Remote and motorized shades will give you the ability to cover the high, custom windows to help control the climate in your home. Keep the ladder in the closet when you want to open and close the second-story shades, motorized blinds do the work for you.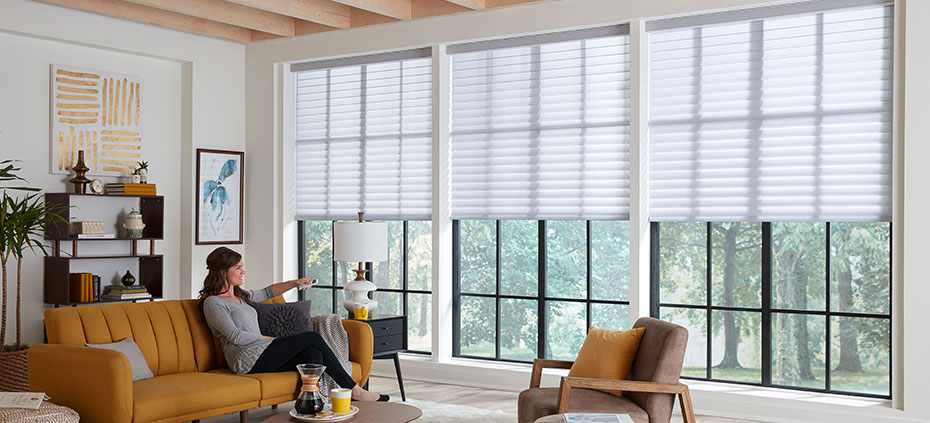 You don't have to be in your living room to control your motorized shades. You can be on the other side of the country, controlling them from an app on your phone.
You can also set timers for the shades to follow the sun to keep your home warm or cool and keep your energy bills down. (If you like Mother Nature to slowly wake you up, this is a cost effective way to let the sunlight come into your room in the morning.) Motorized shades can also be controlled using your voice, as they're compatible with Amazon Alexa, Google Home and Siri.
Style & Selection
Motorized window coverings are available in most popular blind styles, including Roman Shades, Roller Shades, and Cellular Shades. You can also find them in Honeycomb and even Woven Wood.
Just like every house isn't one-size-fits-all, neither are hands-free shades. Pick your color and fabric to create the look and feel for your palate. Then, just add a motorized option to upgrade your smart home feel
To learn more about Motorized by 3 Day Blinds schedule a FREE in-home design consultation!