Our Faux Wooden Blinds, made with high-quality PVC, present the natural and classic warmth of genuine wood while adding resilience and durability. These blinds are especially useful in rooms that come in contact with moisture such as kitchens and bathrooms without any bending, warping, or snapping. For the utmost in quality and design, choose Faux Woods from 3 Day Blinds!
Moisture-resistant, ideal for kitchens, bathrooms and laundry rooms
Real-wood look
Great for rooms in which precise light control is needed
Available in an Angled Slat design for maximum privacy

Choose a swatch to preview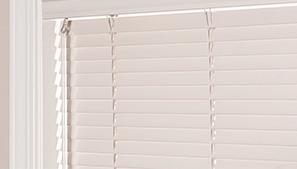 With our Wand Tilt Operating System, a lift cord easily lifts and lowers the blind to any position using a simple cord lock system. The matching wood wand tilts the slats open and closed.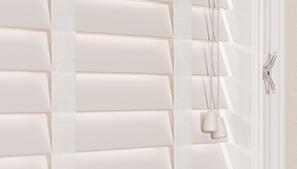 Two color coordinated nylon cords with matching wood tassels tilt the slats open and closed. Durable nylon cords lift and lower the blind to any desired position using an easy to use cord lock system.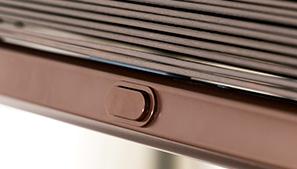 The UltraLift Operating System is the safest choice for homes with small children and pets, because there are no hanging cords. Slats open and close with a matching wood wand and are lifted using a button on the bottomrail. Because the button must be engaged to lift the blinds, the UltraLift Operating System is not recommended for tall, out of reach windows.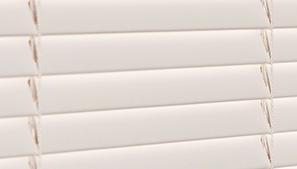 These 1" PVC Slats are available in classic smooth painted finishes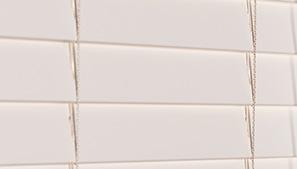 The 2" PVC Slats on Faux Wood Blinds are available in smooth painted finishes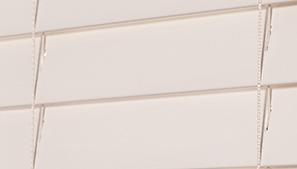 Our 2.5" Faux Wood Blinds are available in classic smooth painted finishes.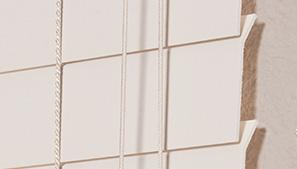 Angled Slat Privacy Blinds have unique 2" angle-shaped slats designed for enhanced privacy and room darkening. These are ideal for rooms with flat screen televisions or computer screen monitors for the ultimate in glare reduction.