Bring the classic simplicity of Mini Blinds into your home with a full range of customizable options. Mini Metal Blinds are the perfect solution when you're looking for small window treatments that are both durable and stylish. Coming in array of sophisticated, neutral tones, these lightweight blinds are made with high-grade, rust-proof aluminum, ensuring your enjoyment for years to come. As our flagship product, no one else does Mini Blinds like 3 Day Blinds.
Ideal for areas in which precise light control and privacy is needed
Lightweight design makes lifting and lowering a breeze
Heavy gauge aluminum will last for years to come
Light-less® Slats help reduce glare from windows

Choose a swatch to preview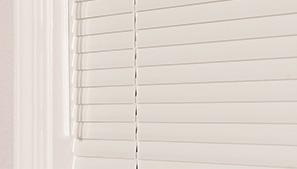 A durable nylon cord lifts and lowers the blind to any position with an easy-to-use cord lock system. The smooth, round plastic wand tilts the slats open and closed.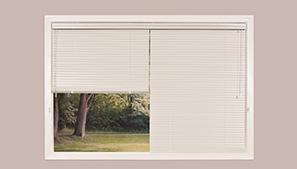 This innovative Operating System connects two blinds by one continuous headrail and valance. This is a preferred choice for windows with multiple openings because the right and left blinds operate independently. If you plan on ordering Mini Blinds for larger windows, we recommend a 2-on-1 Headrail Operating System cords.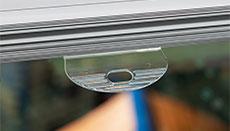 Cordless Metal blinds operate without cord and are controlled with a simple pull. This system offers smooth operation with many stop points allowing for more precise control of the blind.
This upgraded system features a sleek profile without the need for a separate valance. Sculpted Mini Blinds are available with sturdy 8 gauge slats in a variety of colors.
This smaller profile headrail fits well in smaller window frames and comes standard with our Contempo Valance. Available with both 8 gauge and 6 gauge slats.
With an extensive collection of contemporary colors to choose from, these aluminum slats are rust proof, scratch-resistant, and they stay looking new for years. These slats feature 19.5mm ladder spacing which limits the amount of sunlight that enters through closed blinds.
Available in two popular neutral colors, these slats add style to any window. These slats also offer rust-proof, scratch-resistant finishes and are made with slightly wider ladder spacing of 22.5mm. 6 gauge slats are only available with the Classic Headrail.