Woven Wood Shades from 3 Day Blinds bring the soft and warm textures of nature into your home. For a neutral toned, elegant look, accent your existing decor with our collection of custom Woven Wood Shades.
Crafted from jute, bamboo, grasses, and reeds, 3 Day Blinds has created a window treatment, that offers outstanding light control and privacy, while also maintaining your unobstructed view. With the use of natural, organic materials, our Woven Wood Shades can allow soft, warm light to enter with a looser weave, or a tighter weave fit for room darkening and privacy.
Perfect for media rooms, when ordered with room darkening liner
Great for areas where light is desired but privacy is needed, when ordered with Top Down Bottom Up operating system
Perfect for windows for which you desire a designer look, especially with decorative edge binding

Choose a swatch to preview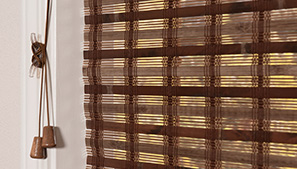 Shades with this operating system feature a ladder cord shroud that links to the draw cords on the back of the fabric. This design meets safety guidelines intended to reduce the likelihood of children and pets pulling out and becoming entangled in exposed cords on the back of the shade.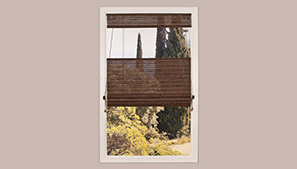 Top Down/Bottom Up Operating System is a great choice for bedrooms and bathrooms because light can be allowed in at the top of the window without compromising privacy at the bottom. Please note, the Top Down/Bottom Up Operating System is only compatible with the Cord Lock Operating System.
With this system, three shades are connected by one continuous headrail and valance. This is a great feature for windows with multiple openings because the right, left, and middle shades operate independently. Please note, the 3-on-1 Operating System is only compatible with the Cord Lock Operating System. In addition, keep in mind that there will be a ½" light gap between the shades.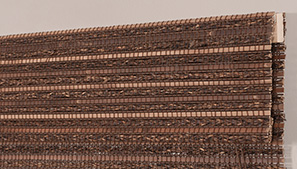 A major benefit and unique feature to this operating system is the thin headrail which allows for an inside mount in narrow window sills or areas where a narrow headrail is desired.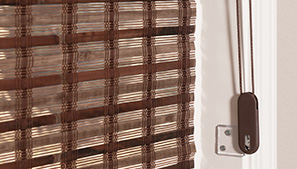 Also known as "CCL", our Continuous Cord Loop Operating System offers smooth, effortless operation and enhanced child safety on windows of all sizes, thanks to a tension pulley that neatly affixes to the wall or window casing. Woven Wood Shades also come with a color coordinated pull cord and choice of a black or white tension pulley.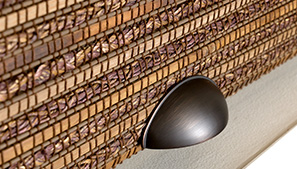 A great option for homes with small children and pets, our Cordless Woven Wood Shades use stylish metal handles to easily raise and lower the shade to any desired position. This operating system is recommended for windows within reach. Choose from three metal handle color options to coordinate with the shades and existing home décor.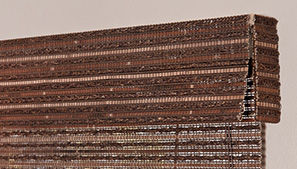 For those shades that use a Standard Cord Lock and Cord Loop Operating System, a standard 6" long valance, made from the same material as the shade, is available.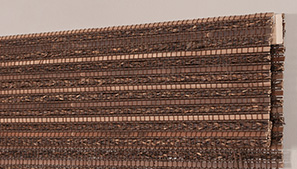 3 Day Blinds also offers our Waterfall style Valance, which eliminates the need for a separate Valance. Please note: If the shade is mounted outside the window casing, the ends of the headrail will be visible from the sides. Also, the Waterfall style can be ordered through Special Orders.