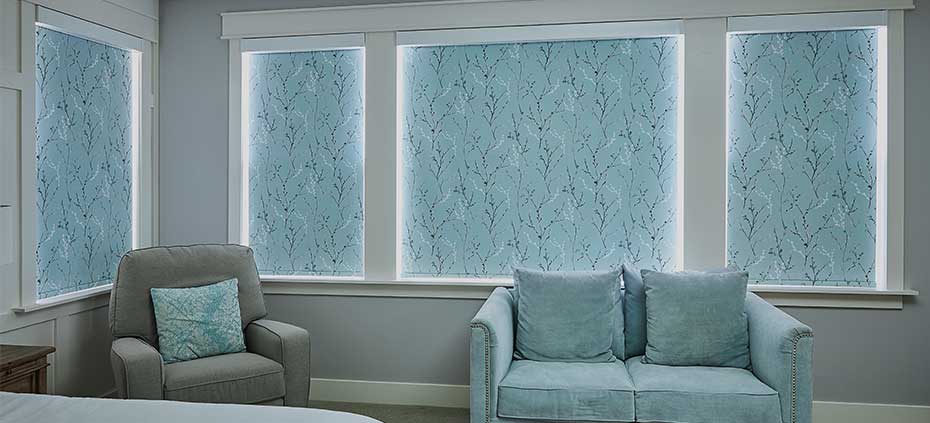 4 Benefits of Room Darkening Shades
We've been there: you've made the popcorn, set up the family on the couch, and pressed "play" to start a great movie night. But only about half of the family can see the TV, because the setting sun is reflecting in just the wrong spot. Enter Room Darkening Shades. With Room Darkening Shades on your windows, movie night returns but you don't need a darkened theater effect for fun.
Often confused with "Blackout Shades," Room Darkening Shades allow you to maintain ambiance without losing light control. You can still create an ideal light environment, and you're the hero for the return of movie night — or a good night's sleep. There's more than just light filtering control at work with Room Darkening Shades.
If you've been short on sleep lately, the culprit could be the light shades you keep meaning to replace. If the sun shines in before your alarm goes off, the brightness seeping through your windows may be costing you quality sleep. Room Darkening Shades aren't just for the adults, either. These shades are ideal for nurseries to limit the light during daytime naps. With Blackout Shades, little to no light enters the room. Yet, Room Darkening Shades allow your custom window coverings to grow with your child so that they can control the light exposure as they grow up. (For safety in a child's room, consider installing motorized or cordless shades.)
By blocking out the heavy sunlight during the warm, summer months, you are helping to prevent your air conditioning from overrunning. In turn, you will have an overall improvement in the temperature in your house. It doesn't just apply to those hot summer days. Room Darkening Shades will help prevent the heat from escaping in the winter, saving you money all year long. Long are the days of your significant other stealing the covers because you can't keep your house at the ideal temperature.
Privacy
Block out nosy neighbors or just keep your space private with shades that can turn off the outside world. Families with large street-facing windows in their family room will no longer need to feel exposed to the outside once the sun goes down. Room Darkening Shades are also ideal in bedrooms and offices, helping with data protection and peace of mind.
Furniture Protection
Furniture positioned near or facing a window is in a direct path of early decay. Room Darkening Shades can prevent UV rays from damaging the furniture inside your home. As your furniture — or the homemade quilt from Grandma laying on the back of your couch — takes a beating from the sun, the colors can fade over time. Not only will your couches get damaged, but so will any wood furniture in direct sunlight. By taking control of the amount of light that enters the room as the sun moves through your house, you can add years to your furniture with Room Darkening Shades. (Consider Motorized Shades that you can set on a timer so that your window treatments can protect your home while you're away.)
Room Darkening Shades can be found in a variety of fabrics, designs, and styles. From Roller Shades to Roman Shades, you can take advantage of the benefits of Room Darkening Shades in a fashion that fits your decor. These shades can be made to fit your lifestyle with features that include Motorized Shades, Cordless Shades, and Continuous Cord Loops.