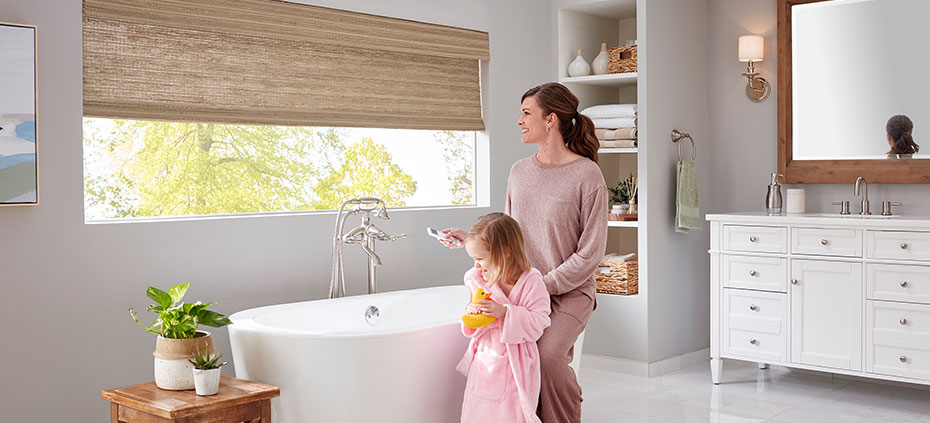 Keep Children Safe with Cordless Window Treatments
Because window treatment cords are designed to be attractive to the eye, they are also attractive to kids and pets. But kids and cords don't mix! The best way to keep families safe and your shades secure is to ditch the cord.
Why Cordless Window Treatments are the Safest Option
Without a doubt, removing cords from a window treatment eliminates the possibility of anything tragic from occurring. While you may think it could never happen to you and your family, strangulation from cords can happen anywhere.
Cords even pose a risk to a man's best friend. Pets carry the same risk of strangulation as children do, and unfortunately, injuries to pets can occur when you aren't even home.
Kids are going to be kids, and with that comes the feeling of invincibility. While we all know broken bones are a part of growing up, that's where the injuries should end. Cordless blinds eliminate the possibility of a child or pet getting tangled up, and the investment is more than worth it
Make Cords Disappear with Motorized Window Treatments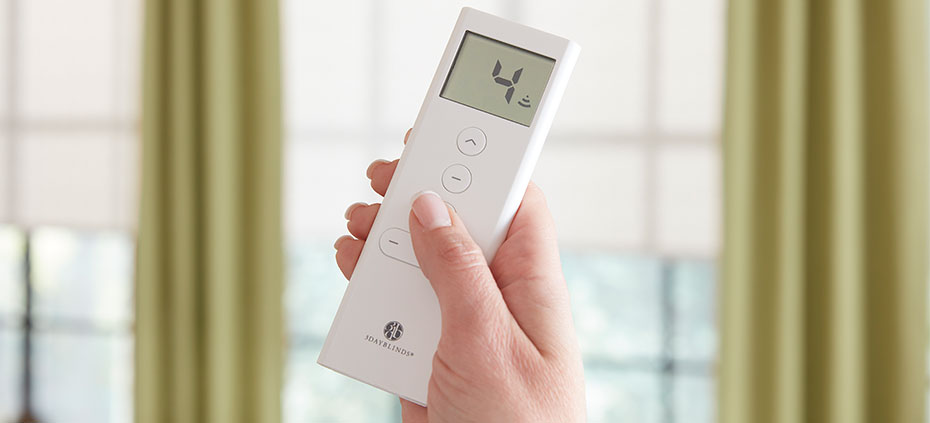 You do not need to live with David Copperfield to make your cords disappear. 3 Day Blinds has several options to choose from.
Non-motorized blinds have a tension spring built into the window covering that allows you to pull the blind up and down with ease.
Other cordless options, like motorized blinds, work using an app or a remote control. Automating your homes window treatments is a great options for homes with kids.
While Mr. Copperfield would provide cool party tricks, cordless blinds bring their own wow factor. Long gone are the days of tangled cords and the inability to pull your blinds up or down. If your cords have recently looked similar to that of a bird's nest, it's time to consider cordless blinds.
Child-Proofing Your Windows

When preparing your nursery, select cordless blinds even before the baby arrives. Cordless and motorized shades also come with room darkening features to keep the room dark during daytime naps. Picking your styles early will also ensure that your custom window treatments are ready when your child is old enough to move around the room.
In other rooms in your home:
Make sure that you replace all blinds manufactured before 2001, which weren't equipped with safety features

Keep all pull cords out of reach of children by pulling inner cords and back cords to higher locations

Only install cordless or motorized window shades in rooms where children and toddlers might be alone, like bedrooms or playrooms

Move furniture away from window areas in living rooms so that children can't climb up to reach hanging cords
Cordless Window Covering Options
While we can't guarantee your child won't destroy your house in other ways, we can promise they will be safer with cordless window treatments. Depending on the look of your child's bedroom, there are lots of choices to consider that can let in or leave out the light without cords.
Cordless, Ultralift or Motorized Honeycomb Shades

Cordless or Motorized Roller Shades

Cordless or Motorized Roman Shades

Cordless Vertical Blinds

Shutters

Cordless Wood Blinds or Faux Wood Blinds

Drapery Panels or Curtains

Motorized Pleated Shades
To learn more about how cordless window treatments can help you keep your home child safe book your FREE in-home design consultation!