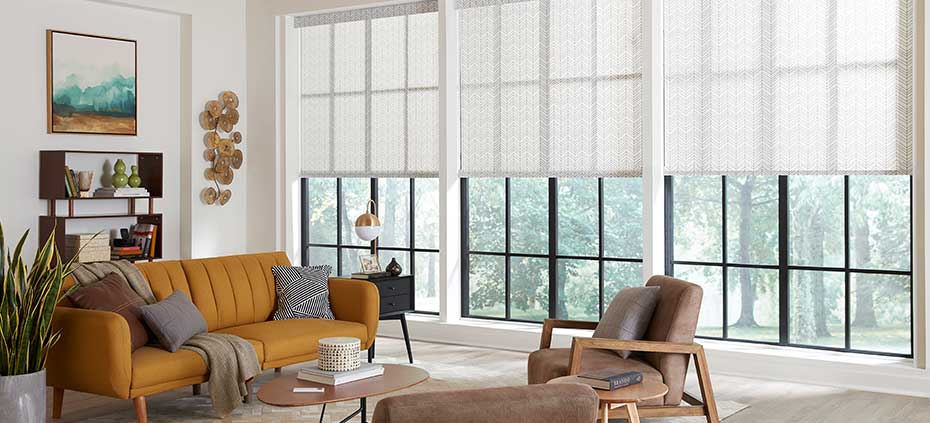 Roman Shades or Roller Shades:
Which is Best for Your Space?
It is easy to be overwhelmed when faced with the dilemma of having to choose the perfect type of indoor window coverings for your home. You'll quickly find that two of the most common shades you encounter are Roman Shades and Roller Shades.
The biggest difference between the two is look: Roman Shades raise and lower with a folded shape, while Roller Shades are sleek and seamless. It's not as hard as picking your absolute, No. 1 favorite flavor of ice cream, but our taste test can help you make the best choice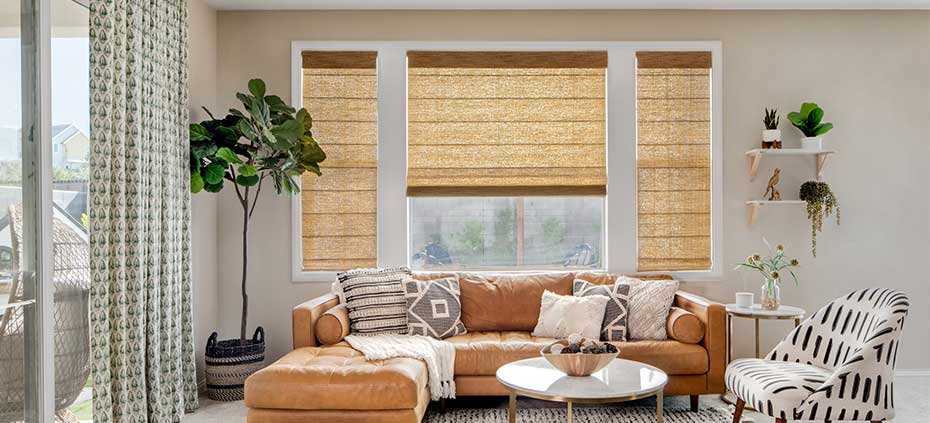 Because Roman Shades fold as they raise, they offer a bit of elegance and vibrancy to a room. However, you don't need to worry, these aren't your grandmother's shades.
If you want to let the light come into a room, Roman Shades are the perfect option for your space while offering some privacy. You can also choose your preferred level of darkness — from sheer Roman Shades to fabric Roman Shades that give a room darkening effect — depending on whether you live with someone who enjoys light or someone who teeters on being part vampire. For larger and longer windows, Soft Roman Shades offer a pull cord in the middle to create a gathered look in your window decor.
Roman Shades can use a pull cord or can be motorized to accent your smart home technology. Once you roll your Roman Shades up, they give the look of having valances without needing to add extra window treatment. They are also made of thicker fabric for energy efficiency.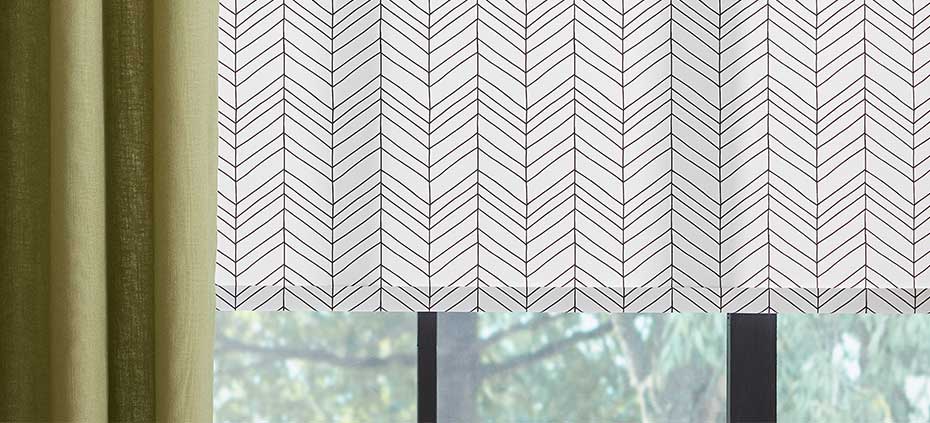 Roller Shades are ideal for a simpler look. They can be installed by themselves or alongside other window treatments because they roll into a circle at the top of your window. If you hope to block out some light or a nosy neighbor, the roller shades are available in a variety of light-filtering options.
The shades come in fabrics ranging from translucent white to room darkening, allowing you to pick the perfect color and texture for your space. With a sleek, lay-flat physique, Roller Shades are versatile to either stand out on their own or match any curtains, valances, or other window hangings already in your space. They come with a weighted hem in fabric or metal to keep them straight during raising and lowering.
Roller Shades are also a perfect option for a spruce when you are redecorating your entire home.
How to Make the Decision
When deciding between the two types of shades, consider the other decor in your room. Can the shade stand alone or are you trying to match another statement piece? Both Roman and Roller shades offer a single piece of fabric with the ability to be pulled up and down.
Note, too, that both options are available as motorized shades, allowing the convenience of not having to leave the couch or your bed to close them. We know nobody has time for that.
Looking to spruce up your home with Roller Shade or Roman Shades, or maybe you are looking for different window treatments. 3 Day Blinds has answers, book your FREE in-home design consultation today!