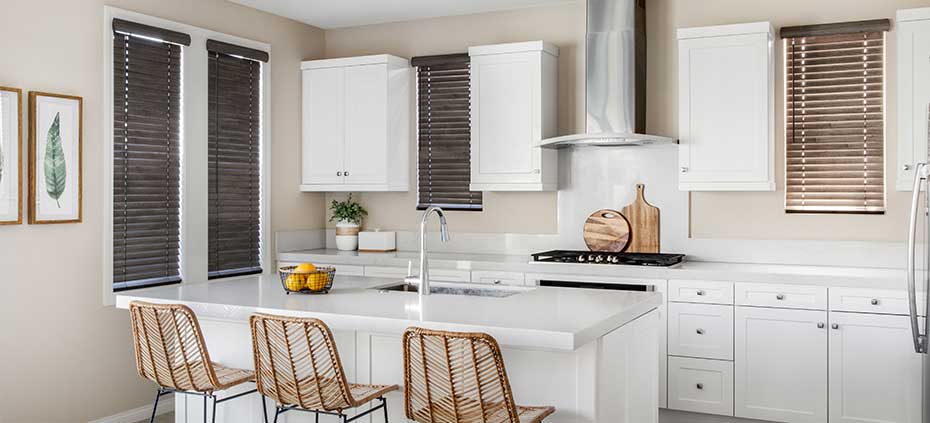 Get To Know Your Textured Window Coverings

Whether you have blinds, curtains, or shutters, your window treatments put a finishing touch on each room in your home. When you want to make a subtle enhancement to your home's decor, a great option is to switch your regular window treatments to textured window coverings.
When redecorating your home or just making a minor update to a particular room, adding texture is always an excellent way to improve the room's appearance. Textured window coverings create visually pleasing layers that your guests will admire.
Types of Textured Window Coverings
There are three popular types of textured window coverings 一 wood, faux wood, and woven wood. You can use all three to enhance the aesthetic of any room in your home.
Wood Blinds
Wood blinds can really bring the outdoors inside and give your interior design a more natural feeling. Manufacturers craft these blinds from only the finest hardwood and they are available in a variety of stained or painted finishes. That includes rustic oak, stained red chestnut, and painted white sand. You can find the perfect match or accent to your dining room table.
Aside from their natural elegance, wooden blinds offer numerous key features. They help reduce glare, allow for precise natural light control, and are highly customizable to fit even the most unique windows. While wood blinds are a perfect choice for bedrooms and living rooms, you'll want to avoid using them in rooms prone to moisture, like bathrooms.
Faux Wood Blinds
When you want the look of wooden blinds without actually having natural wood window coverings, faux wood blinds are a great option. Quality faux wood blinds are made of high-quality PVC for resilience and durability. Some providers make them available in various shades like designer smooth graphite, designer wood grain bourbon, and designer smooth cinnamon.
Unlike wooden blinds, faux wood blinds are moisture-resistant, which means they will not warp, bend, or wick if used in bathrooms and laundry rooms. They are also incredibly easy to maintain. All you need to do is dust periodically, and your faux wood blinds will retain their beautiful appearance!
Woven Wood Shades
While faux wood does a good job "imitating," some say it cannot achieve the sophistication of natural wood. Woven wood shades have a natural, bohemian style that will make your house instantly feel warm and welcoming. These shades are available in hues like Cayman mist, Oahu caramel, and terra rouge ebony.
If you want to add a little more style to your space, woven wood shades come with two types of valances: standard and waterfall.
In general, shades offer several significant benefits. Woven wood shades are easily adjustable and can be made custom to fit any size window in your home. They are also ideal in areas where you want a subtle touch of natural light, along with the element of privacy, such as bedrooms or living rooms.
These coverings do an excellent job letting in some natural light and they succeed at protecting your household from harmful UV rays. You want your window coverings to protect your wood flooring, wall art or coverings, and even doors from suffering from fading or damage from the sun.