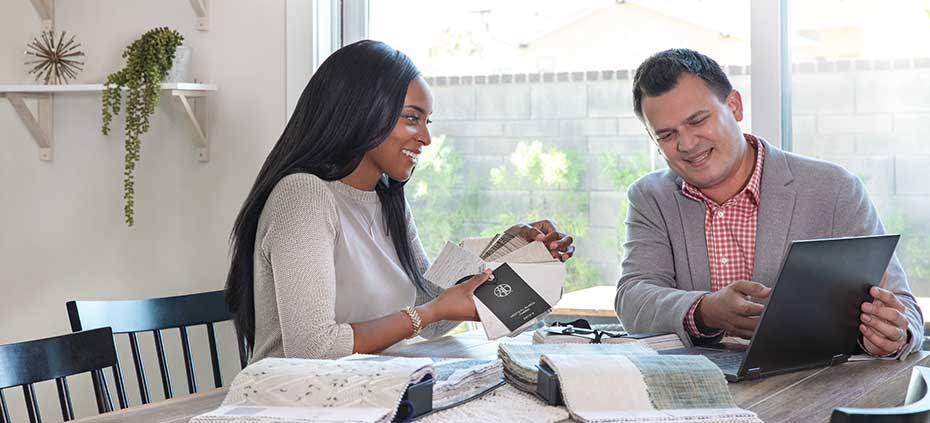 5 Signs it's Time to Replace Your Window Treatments

It's easy to know when it's time to replace a piece of furniture or update an appliance. But when was the last time you reassessed your window coverings? Are your blinds warped or bending? Have you noticed your curtains looking a little drab?
Your window treatments are an essential aspect of your home's decor and function, but once they're installed and doing their job, they can sometimes be overlooked. To maintain the style and operation of your coverings, it's important to replace older ones when they are outdated. These five signs will alert you to know that it's time to replace your window treatments
1. Operational Difficulties
Your window coverings are not solely a decorative item. They serve a few fundamental purposes necessary to your home's function: to block out natural light, give you privacy, and help maintain the indoor temperature that keeps you comfortable. So when your curtains or blinds are no longer functional, it's time to replace them.
"Non-functional" window coverings may be challenging to raise and lower, or they no longer close all the way. If your window treatments are not operating correctly, don't turn a blind eye! Update with new coverings.
2. Safety Issues
It's important to keep your home safe for all of your family members and pets. If your window treatments have broken or frayed cords or the slats are sporting jagged pieces, these are officially a safety hazard for young children and animals in your home. Without a doubt, safety issues are a major sign that it's time to replace old window treatments.
3. Fabric or Slat Discoloration
While the function of your window coverings is essential, it's also crucial that they look nice, as well. When the fabric of your drapes is fading, or your blinds have become discolored, it means they are far too old to be up. But don't get down about it!
New things are exciting. Check out our products and sift through 1000s of options of beautiful window treatments!
4. Warping or Bending
When blinds made from specific materials get exposed to moisture or excessive heat, they will begin to warp or bend. For example, composite or faux wood blinds have a plastic content that can be sensitive to excessive sunlight and heat. As a result, these blinds can become difficult to open and close and should be replaced if they are warped.
If you notice that your blinds have altered structurally, they can no longer function as they should.
5. Outdated Design
Have you ever walked into a neighbor's home and been greeted by old, groovy curtains from the '70s covering the windows? Or tried not to stare at their ramshackle, Venetian metal blinds? Unless the homeowner bought these window treatments new off Etsy in an attempt to be "retro" (and that would probably only work in the former case), they look out of place.
Sometimes window treatments are simply outdated. When your drapery, curtains or shades no longer match your home's aesthetic — or they've been up for longer than you can remember — it's time to get new ones.
Your blinds, curtains, or shades should reflect the style and ambiance of your home. So if you've updated the furniture in your home and the other interior decor, make sure that you book your FREE in-home consultation with a window coverings expert at 3 Day Blinds to update your window treatments too!