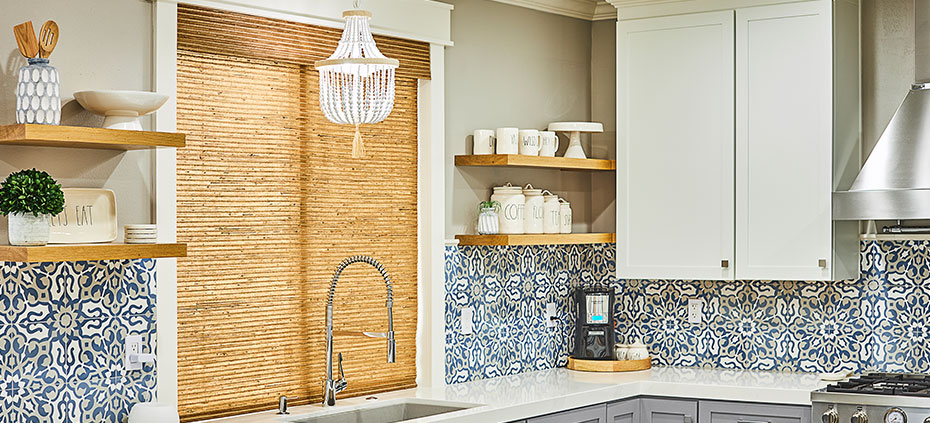 Style Guide: Coastal Window Treatments
Are you constantly looking for fun, kitschy decor that evokes beachy vibes? Do you wish your room always had the ocean breeze blowing through? Are bold patterns and colors your best friend? Are you in the middle of a renovation project and wish everything could be covered in starfish and seashells? If so, we'll guess that you love Modern Coastal design, and we can help you with your project.

3 Day Blinds was founded on the Southern California Coast. We stay true to our roots by offering various options to keep your home feeling like you're on the coast all year round. Our Modern Coastal designs keep the beach vibes on the subtle side while continuing to evoke the feelings that come along with the relaxation you feel while on the beach. Some of our favorite product lines to achieve this look are Drapery and Curtains, Woven Wood Shades, and Soft Roman Shades.
Drapery and Curtains are a great way to invite the ocean breeze into your home without living near the coast. Ok - maybe that's an exaggeration, but when we think of modern coastal window treatments, we tend to picture drapery and curtains blowing ever so slightly in the breeze. While we have bolder patterns evocative of coastal themes, we prefer a sheer drapery or curtain fabric to bring in those beachy vibes. A piece of sheer fabric will help filter light to reduce glare and sun damage without obstructing your view.

By designing with sheer fabric, you create an airy, flowing treatment that will help you relax as you enjoy your new space.
It's hard to think of a more appropriate window treatment when designing for a modern coastal aesthetic than Woven Wood Shades. Woven Woods bring the outdoors inside while remaining refined and elegant.
The natural materials that make up Woven Wood shades are also a great way to bring visual warmth and interest into any space. Natural Materials are a crucial part of modern coastal design. These window treatments are often made of sustainable components, so you're also doing your part in helping the environment, which is a win-win.
Soft Roman Shades
Soft Roman Shades are a perfect mix of window shades, curtains, and drapery. They provide the same visual warmth as drapery because they are made of fabric but operate similarly to other window shades. You can have decorative hems and even design in light filtering or blackout fabrics to control the light any way you need to.
Our locally based design consultants keep their ears to the ground. They are constantly trying to stay updated on your area's design trends. When you book your free in-home design consultation with 3 Day Blinds, they will be with you every step of the way. They will provide expert design advice and accurate measurements and help coordinate the installation of your new window treatments. Don't wait, schedule today!