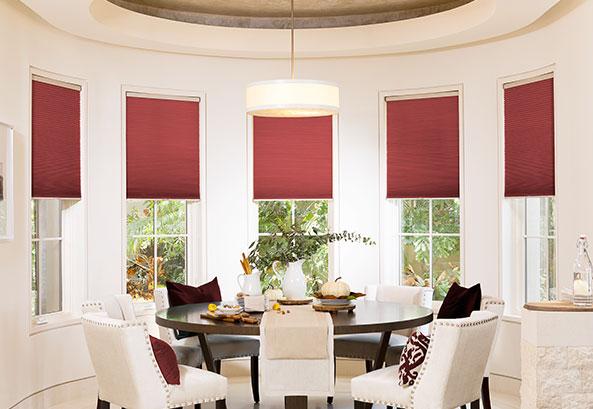 3 Day Blinds is your destination for custom window shades in a wide variety of options, colors and upgrades. For more than 40 years we have created high-quality custom window coverings that will help you stylishly upgrade your home. Your design consultant is with you every step of the way from your free in-home consultation to installation. They are there to help you design the perfect window treatment solution for your home.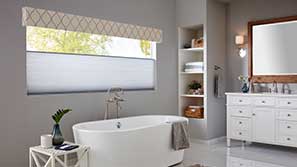 Cellular shades, sometimes called honeycomb shades, are uniquely equipped to help home owners with better insulation and energy-efficiency because of their honeycomb structure.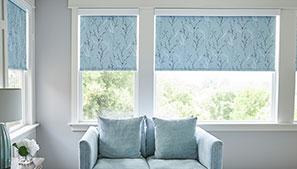 With one of the largest fabric collections in our inventory you'll be sure to find something to cover your window no matter what your need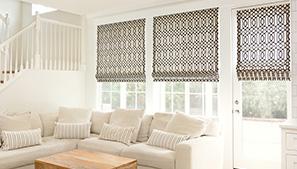 Our Soft Roman Shades bring the best of shades and drapery together in one treatment. Add visual warmth and functionality to any room!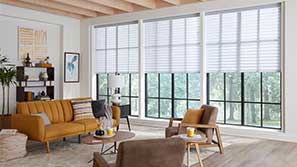 Horizontal Sheer Shades provide privacy when fully closed and soft light diffusion when vanes are opened. Providing you with the best of both worlds.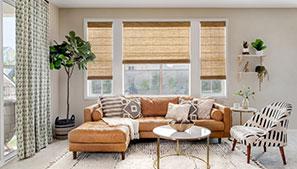 Roman shades are perfect for homes that are looking for a sleek and stylish treatment with a large selection of fabrics available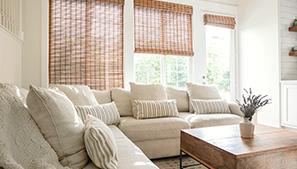 Woven Wood shades, sometimes called bamboo shades, use materials like bamboo, jute, etc woven together to make a treatment with texture and visual warmth that brings a small piece of the outdoors inside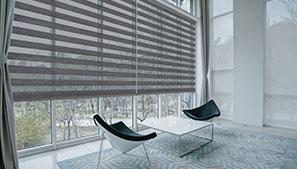 Simply Sheer Shades utilize two layers of banded fabric providing varying opacity levels that will transform any room décor.
So, Why Choose Window Shades
Window shades are a great way to make a statement in your home. Whether it be Roller Shades, Roman Shades, Cellular Shades, or anything in between, shades give you the versatility of working with fabrics. Working with materials allows you to choose a variety of options like different patterns or colors. The great news is that you don't have to sacrifice beauty for function.

Purchasing custom shades opens a world of options for your window treatment project. It allows you to choose all of the features you want. Some of our most popular features for our custom shades are Motorization and home automation, room darkening fabrics, and energy-saving features.

Motorization and Automated Shades are not only a great way to impress your guests, but they also make your life easier. With the 3 Day Blinds Smart Hub and our Motorized Shades, you can fully control your window treatments no matter where you are. You can set schedules and timers to control your shades precisely how you want. Need a little extra help getting up in the morning? Set a timer to raise your shades an hour after sunrise to wake to natural sunlight instead of your obnoxious alarm.

Room darkening shades are great for almost the exact opposite reason. Maybe you're someone who needs total darkness to sleep in the morning. Speak with your designer to find a suitable material for you. Perhaps the afternoon glare ruins your enjoyment of sports or movies. Not a problem for a shade with room darkening fabric.

Did you know your window treatments can help you save on your energy bill? Cellular Shades, sometimes called Honeycomb Shades, offer a unique feature. Cellular shades have air channels that run across the width of the entire shade. This air channel acts as a layer of insulation for your home. So keep your house at the perfect temperature and reap the savings on your energy bill.

No matter what feature you are looking at, our team of Design Consultants is here to help. Schedule your FREE in-home consultation today to speak with a designer in your area!