White Window Blinds and Shades Style Guide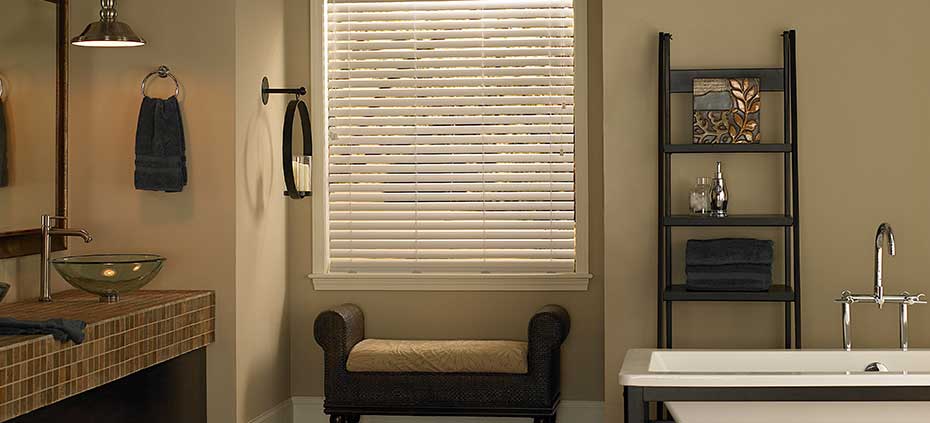 When designing a room, color is pivotal in setting the mood—creating a bright and comfortable space. We've seen many customers lean toward a neutral color palette with their window treatments. Designing a room with white Blinds and Shades is particularly popular. Our design consultants have teamed up with some interior designers who have shared tips on creating a design you'll love for years to come.
Style Tip for White Wooden Blinds
When designing a home, you have to be deliberate in your decisions. Design pieces should serve a purpose but should also elevate the room. Finding a window treatment that brings that finishing touch to your room is easy when working with 3 Day Blinds because we have treatments that are fashion-forward or classic mainstays for tried and true looks.
Wooden Blinds are a timeless classic used by many homeowners to help bring visual warmth into their homes. While color plays a role in conveying warmth into your home, it's not the only thing to consider while designing your room. Consider the texture of the elements that you're bringing into your space.
White Wooden Blinds are a great textural addition to your window treatment project. If you're already designing in neutrals, these Blinds will help bring a balance to your room as they will break up some of the other elements in your room and provide visual interest.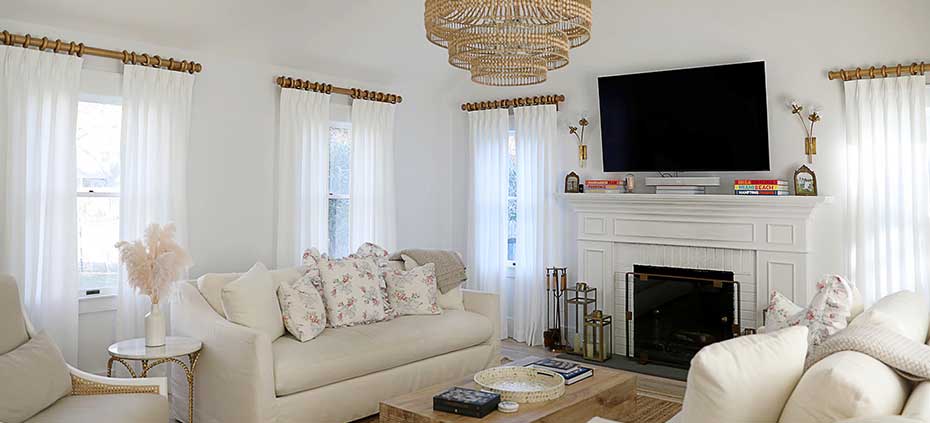 Style Tip for White Curtains and Drapes
This Parisian farmhouse meets coastal living design, so the homeowner planned to use a lot of neutrals. And rather than shying away from her usage, she leaned in. She was, however, aware that using too many neutrals may cause her room to look flat. She planned to use a mix of textures to help keep her room visually interesting.
They were choosing the design for the room; the homeowner chose Sheer White Drapery on a Gold Painted Wooden Drapery Rod. Notice how, even though the room is heavily designed with neutral tones that this room has struck a balance that doesn't make you feel as though the room is one note.
After working with 3 Day Blinds, she said, "Their window treatments truly truly completed this room. I'm just blown away at what the actual window treatments did for our home."
Additionally, using these drapes helped brighten the room; she said, "It's interesting, the drapes actually brighten the room."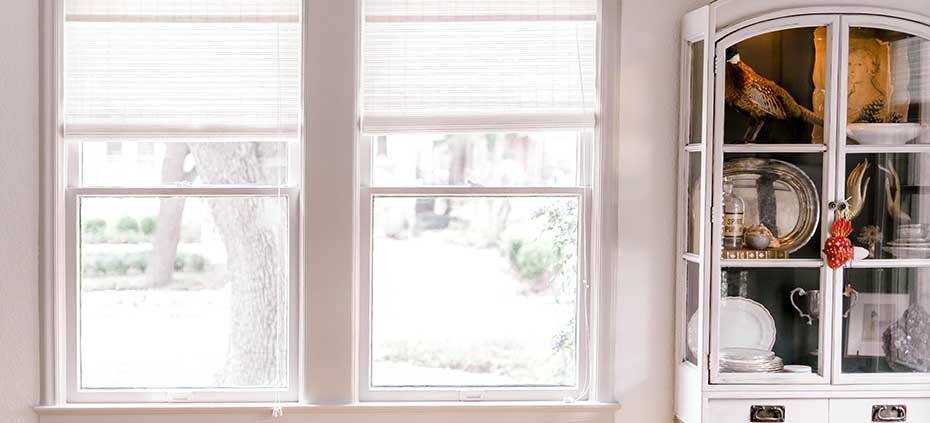 Alison Giese's Style Tip for White Shades
Alison is an interior designer who worked with 3 Day Blinds on window treatments for her home. Her goal in the design was to create a layered, collected, and comfortable space. Using layers with your window treatments is a great way to add texture to your room, and that texture will help create a sense of visual balance.
Working with her Design Consultant, Alison was amazed at the number of styles and options we had to offer. For her living room, she chose a white Woven Wood Shade in a White Sand color and decided to add curtains to frame the windows and create that layered look she was trying to achieve.
Controlling light is an essential piece of your design puzzle, and many of our products have light filtering and room darkening fabrics and materials. Alison liked how the light came through the shade but still provided privacy and opted to keep her shades unlined.
Much like white curtains panels, white window shades can also brighten up a room while still covering the windows.
Watch a short video about Alison's project below:
Design Advice from Start To Finish
3 Day Blinds offers white window treatments in most of our product lines. Some other popular choices when designing in white are roman or cellular shades.
No matter how you design your window treatments or which product you decide to use, 3 Day Blinds is here to help. We bring the showroom to your home and tailor our offerings to your unique needs and wants. Your Design Consultant provides expert design advice to help you find your perfect window treatments.
Your design consultation is free with no obligation to buy, and we'll even provide a same-day quote after we finish our consultation.
Believe us when we say that "We design. We Measure. We Install. You Relax®." Now is the perfect time to start your home improvement project. Call or schedule your appointment today!