Discover Window Covering Inspiration for your Kitchen!
Dinner With A View Has Never Been Easier
Than With 3 Day Blinds
Feast your eyes on some of 3 Day Blinds window treatments. We cover every room in your home, including your kitchen! Much like other rooms in your home - your kitchen can be a place of great joy.
You create memories during holidays, potential cooking fiascos to look back and laugh on, and everyday dinners are just some moments you'll experience while cooking. Shouldn't your home's window treatments evoke the same feelings as the meals you create?

3 Day Blinds offers a variety of window treatments that a great for any home décor.
Tips for Kitchen Window Treatments
3 Day Blinds has more than 40 years of experience providing high-quality custom window treatments. We've seen it all when it comes to what people want to do with their window treatments, including trying to find window treatments for your kitchen.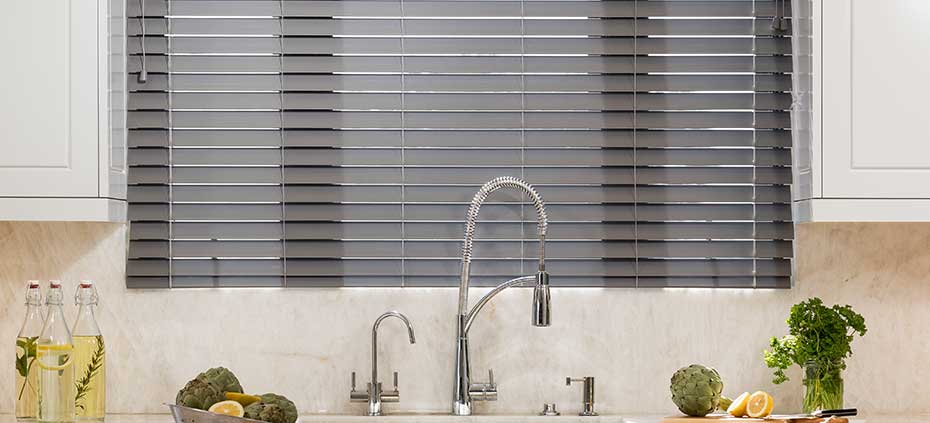 Kitchen Window Treatment - Cleanability
We are often asked, "what window treatment should I place above my sink?" We'll start by saying that one thing to remember about window treatments above your sink is that moisture will affect this area. That moisture and water can be tough on your window treatments. While you are free to choose any one of our beautiful custom window treatments, it's worth considering how you want to clean these window treatments, as this area can get messy.

Consider window treatments that are easy to clean, like faux wood blinds, mini metal blinds, or wood blinds. All of these window treatments are super easy to clean. For areas with window treatments behind the sink, it's more than likely that the mess will be water, and for that, using a microfiber cloth and cleaning is your best bet. Curtains can also be a great option as you can typically clean those via dry cleaning; the only trick with curtains is taking them down.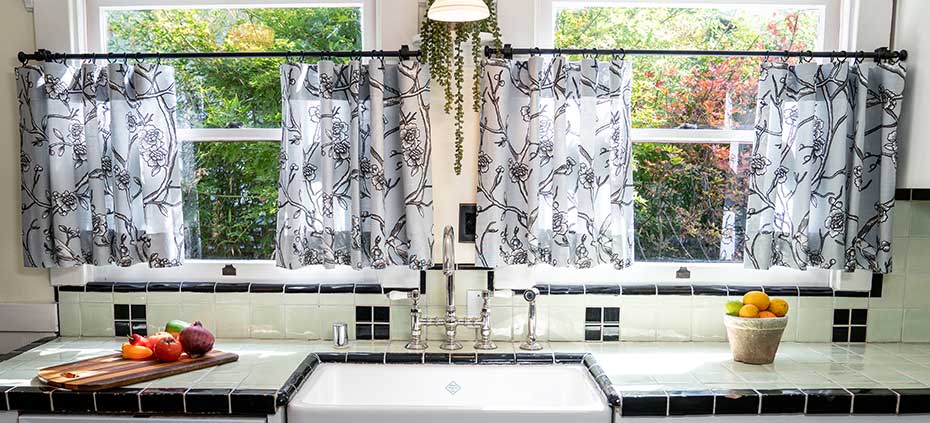 Kitchen Window Treatments - Decorative
Your kitchen and dining areas are fun and exciting because so much activity takes place in them. Shouldn't your kitchen's window treatments reflect that same sense of fun and excitement? At 3 Day Blinds, we offer a variety of patterns and textures for your specific design style.
When designing your kitchen's window treatments, we will bring a showroom's worth of samples to your home to help you find the perfect match. Kitchens and window treatments go together like peanut butter and jelly!

Curtains and drapery panels can be a great way to add a bold, eye-catching statement to your room without clashing with your existing decor. Whether you choose sheer, light-filtering curtains or heavier, blackout curtains, they can transform a room and add a unique touch. Drapery panels are often a great choice if you're looking for something more ornate and decorative.
They can be hung like large tapestries, creating a beautiful visual impact that can make your guests feel warm and welcome. With the right fabric and design, curtains and draperies can become a focal point of any room and help you create the perfect atmosphere.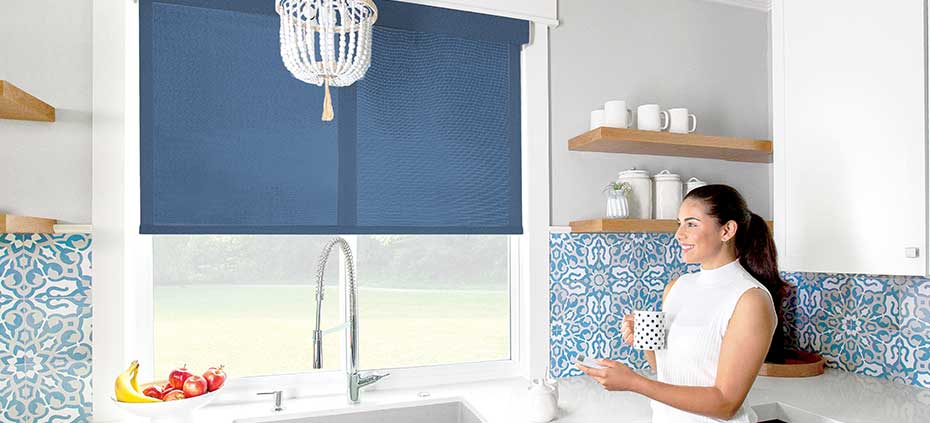 Kitchen Window Treatments - Privacy
When you think of areas of your home that need more privacy, your kitchen doesn't typically top the list. However, your kitchen still needs window treatments. We know how questions like "What's for dinner tonight?" get on people's nerves, so why should everyone on your street get to see what you are cooking!

Motorized and Automated blinds and shades are an excellent option for kitchens because they provide the same great benefits as traditional window treatments, such as blocking out light, maintaining privacy, and controlling the amount of sunlight entering the room.
However, you also get the added convenience and control of setting these window treatments on timers, allowing you to set them to open and close at certain times of the day. This is especially useful in the kitchen, since you can set the blinds to let in the morning sun while keeping the room cool during the hotter times of the day. Additionally, motorized and automated blinds and shades are easy to operate and don't require any manual effort, making them a great choice for busy households.
Consider roller shades and roman shades for your kitchen window treatments, as there are various opacities for you to shut out or let in as much of the outside world as you feel.