All Things Window Treatments
3 Day Blinds brings our more than 40 years of experience to you in your home and on our website. Below are articles carefully curated and written by our experts to give you help, inspiration and enjoyment in finding your perfect window treatments. Have you read some of our articles and want to speak with an expert? Sign up for your FREE in-home design consultation.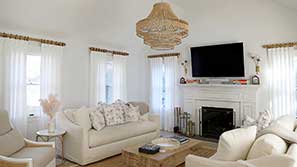 White Window Treatment Style Guide
Designing in White has never been easier with this quick design guide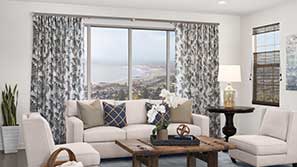 What is the Difference between Drapes and Curtains?
Our design team gave us the answer. Learn more by reading the article!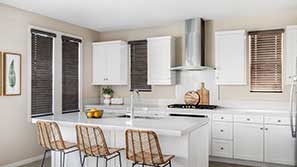 Adding Visual Warmth with Textures
Learn more about how textures add visual warmth to your home.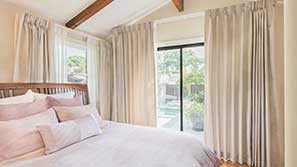 Adding Indoor Decor With Drapery and Shutters
Learn more about how and why you would want to use shutters or drapery.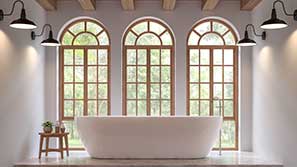 How to Cover Specialty Shaped Windows
Read more covering those oddly shaped windows. With 3 Day Blinds its easy!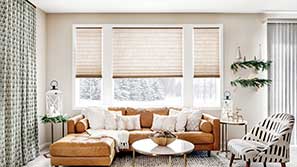 Energy Saving Window Treatments
Read more about how window treatments help with energy savings in your home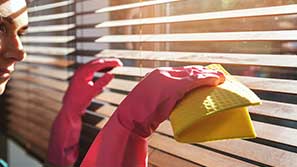 Cleaning Different Window Treatments
Keeping window treatments clean can help extend their life. Read More about it here.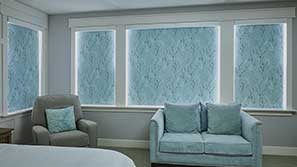 4 Benefits of Room Darkening Shades
Room Darkening Shades are a whole lot more than just making your room darker. Learn more!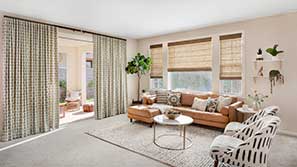 Learn more about roman shades and the different styles they can be made it. These treatments are versatile and ideal in lots of situations!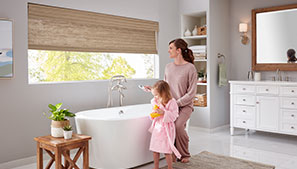 Cords and Kids don't mix. Learn more about window treatments and child safety and find our which of our window treatments are best for kids.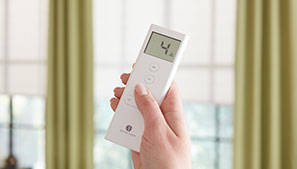 4 Reasons to Motorize your Window Treatments
Learn more about the benefits and reasons why motorization and home automation might be right for your home's window treatments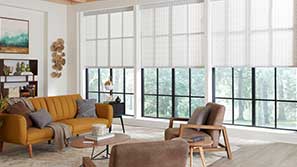 Roman Shades or Roller Shades
How to Choose
Roman Shades and Roller Shades are two great ways to cover your windows, but how do you decide when to use which? We've got answers to your window treatment questions!